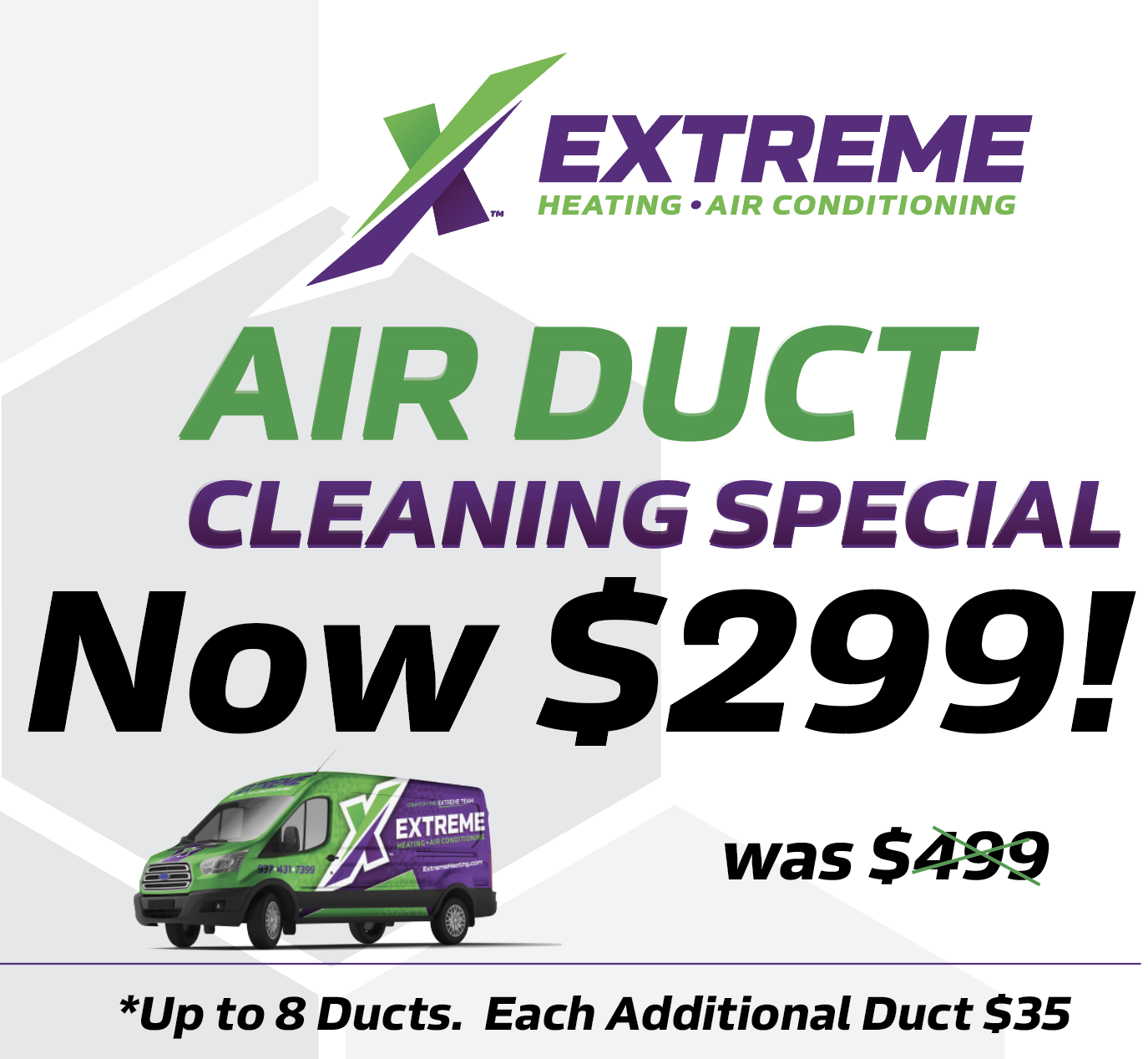 Air Duct Services
Indoor Air Quality Solutions in Dayton & Northern Cincinnati, Ohio
Extreme Heating and Air Conditioning provides solutions and services for all indoor air quality problems in the Dayton metro area as well as Northern Cincinnati. Extreme's Air Quality department is comprised of a team of professionals that are ready to help you live more comfortably. Call us today for more information at 937-431-7399.
What is "Indoor Air Quality"?
Indoor air quality (also called indoor environmental quality) is the measurement of how air affects a person's health, comfort, and ability to work. It can include temperature, mold from water damage, humidity, lack of outside air (poor ventiliation), or exposure to other chemicals.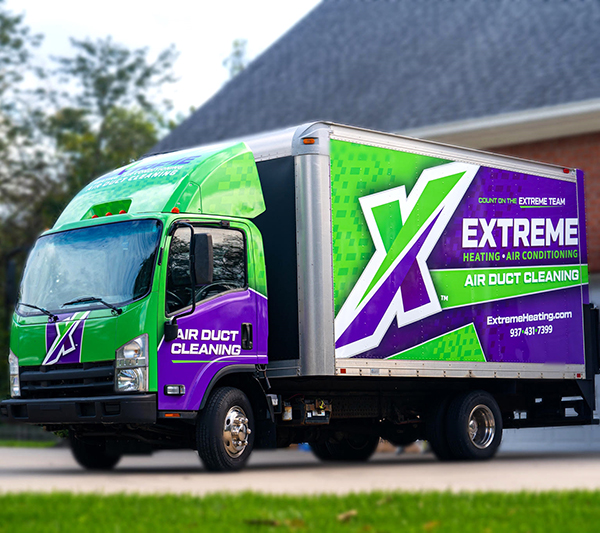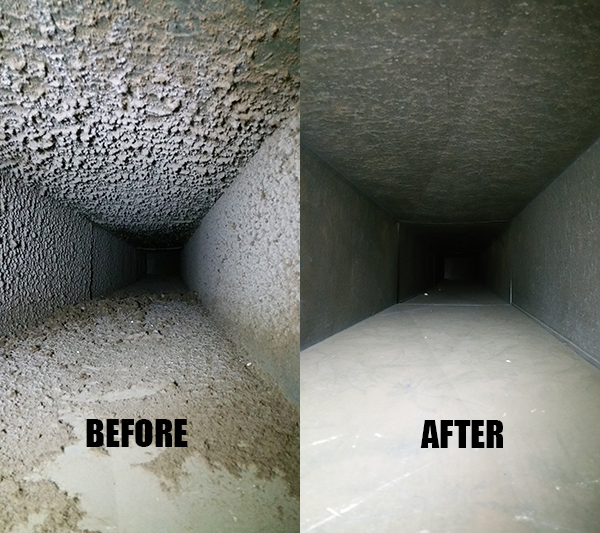 Duct Cleaning
The average family home creates 40 pounds of dust per year, the majority of which gets caught in your duct system. For people with allergies and asthma, breathing in that dust is a health hazard. Excess dust can also put extra wear on your HVAC system.

Dirty ducts drastically reduce system lifespan, as dust particles build up on and clogs sensitive mechanical components. Keeping your HVAC system in great shape for another year can offset the cost of duct cleaning. When dust particles settle in your HVAC system, it forces the components to work harder to heat or cool your home, rendering even the most efficient HVAC systems wasteful. According to the U.S. Department of Energy, 25% to 40% of the energy used for heating or cooling a home is wasted- much of it from dirty duct work.

An air duct cleaning from Extreme Heating and Air can help your health, make your system last longer, and save you money in the long run. We are conveniently located in Beavercreek and Mason, and service the greater-Dayton region as well as Northern Cincinnati and its suburb cities.

The National Air Duct Cleaning Association reccomends cleaning your ducts every 3-4 years, and having pets or lower quality air filters can lower than number to as low as 2 years. Extreme can normally take care of this appointment in 2-3 hours, depending on the size of the home. Stop putting off your cleaning and call today!