Blown Insulation
An oft-forgot part of keeping your house warm, insulation can be a lifesaver for your wallet!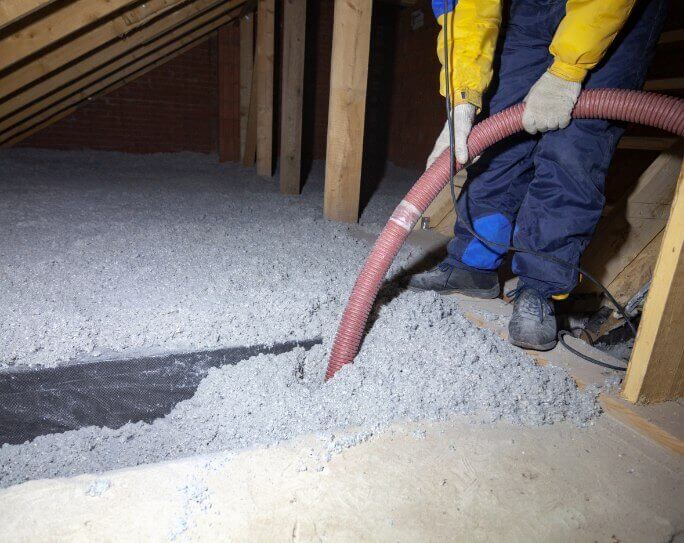 Do You Need Insulation?
You might have the best, top of the line, furnace. But if you're overlooking insulation, you're burning money. Up to 25% of heat loss in a home comes from a lack of attic insulation. For many, this is because it's out of sight, and thus easy to not thing about, but if you want to save money, adding insulation is a good way to get started. However, if proper respiration gear isn't worn, the process of adding insulation can irritate your lungs. That's where Extreme comes in.

After hearing poor reviews of other insulation businesses, we decided to throw our hat into the ring. We have complete sets of protective equipment, charge fair prices, and keep our work clean and punctual. Extreme is here to help you save, all you need to do is call!