Indoor Air Quality Services Darke County OH
Poor indoor air quality may be causing your allergies to act up. Unfortunately, prolonged exposure to dust, mold spores, and other pollutants can worsen your health symptoms. Extreme Heating is here to help you eliminate those indoor air pollutants.
Indoor air quality services not only clean your air but also improve the functioning of your HVAC system. This will save you money on your monthly heating and cooling costs.
---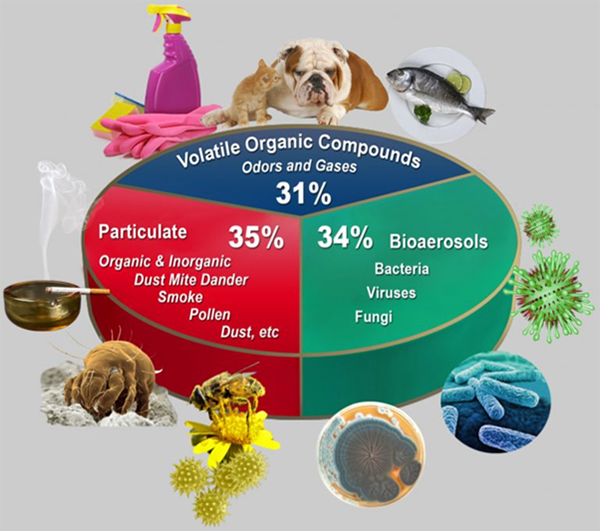 When Results Matter - Call Extreme Heating
Contact Extreme Heating for your indoor air quality solutions throughout Darke County Ohio (Greenville, Arcanum, and all counties' cities and towns). Our certified technicians have the expertise to improve indoor air quality and ensure your HVAC system runs efficiently.
Extreme Heating also serves both residential and commercial business customers. We have the expertise and experience to remove indoor air pollutants in any size building.
---
How to Improve Indoor Air Quality
Our service professional will be thorough. A visual inspection will identify issues with both your air quality and HVAC system. An air quality test will be conducted to determine the level of indoor air pollution contributing to the poor air quality in your building.
Your natural ventilation will also be checked to determine how much outdoor air enters inside. Once that job is complete, an action plan will be developed to address all concerns.
Next, all dust, carbon monoxide, allergens, and other airborne pollutants will be removed from your residence or commercial business. In some cases, mold remediation may be necessary. More indoor air quality testing will confirm that your indoor air quality has improved. Our technicians will also replace air filters, etc.
Our customers tell us that there is a noticeable improvement in their air quality - it's almost like breathing fresh air!
Call Today for Indoor Air Quality Services in Darke County, Ohio
Extreme Heating is the one to call for indoor air quality services in Darke County, OH. Our professionals will be pleased to meet you at your home or business to provide you with a free quote. Your satisfaction with our service is our top priority!