Extreme Heating & Air Conditioning Serving Mason, Ohio
---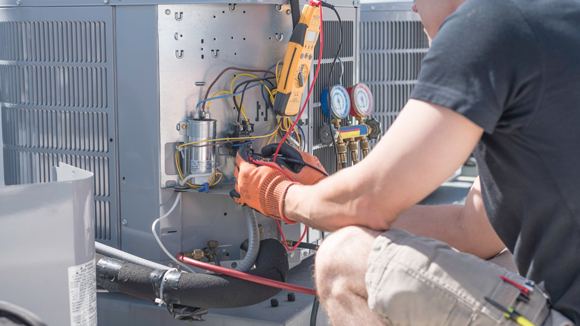 Mason Ohio 24/7 HVAC Service
Welcome to our HVAC services in Mason, Ohio! Proudly serving Northern Cincinnati and Dayton since 2004, our Extreme Team is your go-to choice for all your heating and cooling needs. Trust us to provide top-notch service, quality workmanship, and unbeatable expertise.
Have you been grappling with heating and cooling system issues in the Mason, OH area? Extreme Heating & Air Conditioning is here to provide comprehensive HVAC repair services, ensuring year-round comfort for your home and family. Our well-trained technicians possess the expertise and experience to deliver high-quality HVAC service to meet all your requirements.
$100 Off Any Repair
$77.97 Safety Tune-Up Special
---
---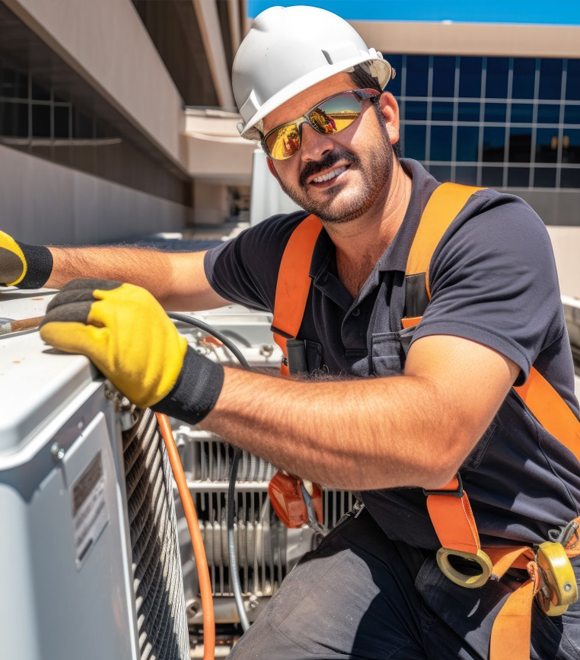 Our Expert Heating & Cooling Team
You can rely on our team of NATE-certified HVAC professionals to address your Cincinnati air conditioning repair needs. Armed with cutting-edge equipment, we can diagnose issues ranging from minor dust accumulation to more complex problems like incorrectly installed wiring. Once we pinpoint the root cause, we take the time to explain the situation, empowering you to make informed decisions.

Our expertise extends to servicing various air conditioner brands, even those not featured in our inventory. We back our repair work with a solid 100% satisfaction guarantee, and our commitment to your comfort is unwavering, with round-the-clock availability. Whether you reach out in the dead of night or well past regular business hours, we're here to answer your call and assist you because we genuinely care about your comfort.
Request a Quote
Ready to get started? Click below to request a free quote or consultation for your HVAC needs.
---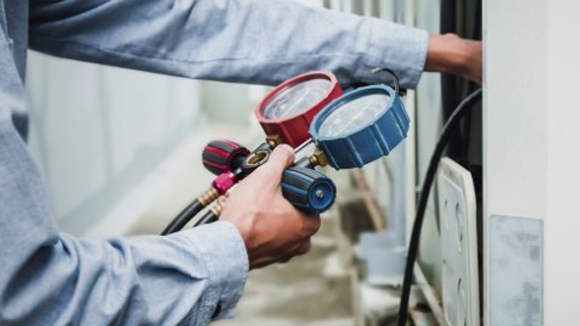 Mason, OH Air Conditioning Diagnostics
How effectively did your air conditioning system perform last summer? If it struggled through the season, you might be in for unexpected issues this upcoming summer in Mason, OH. It's common for air conditioners to face increased repair needs during their later years. However, occasional unexpected problems can arise, demanding immediate attention. Whether your goal is to extend the lifespan of your air conditioner, heat pump, or ductless AC unit for another season, or you're grappling with an unusual issue, our team is here to provide assistance.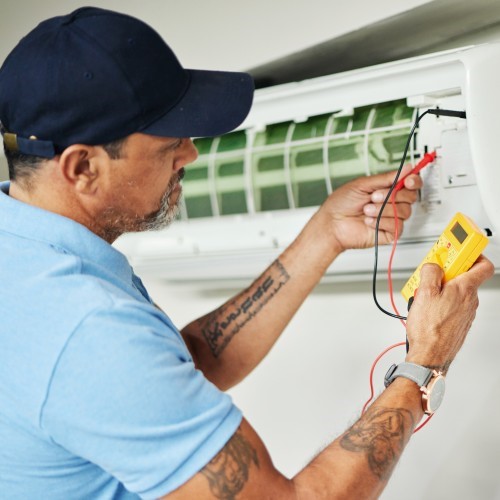 Air Conditioner Maintenance in Mason, OH
For Mason, OH residents seeking AC maintenance, we're here to meet your needs. Scheduling an AC tune-up is an effective way to ensure your air conditioner operates efficiently throughout the summer months. Contact us today to schedule air conditioner maintenance.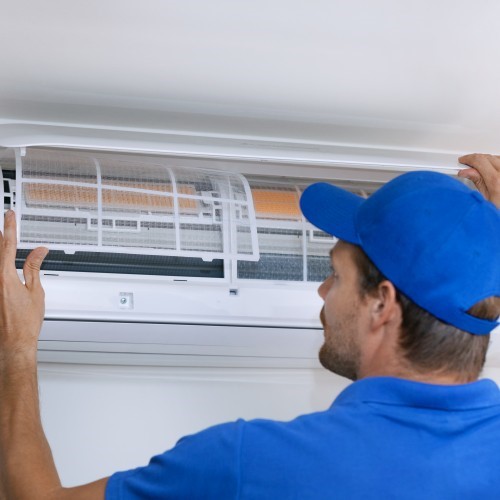 Comprehensive AC Maintenance
Our AC maintenance service includes a thorough inspection conducted by a seasoned technician. This inspection encompasses a check of all components for proper functioning while identifying signs of wear and tear or potential issues that could escalate over time. During this process, your technician also assesses electrical connections and lubricates moving parts as needed to ensure their smooth operation.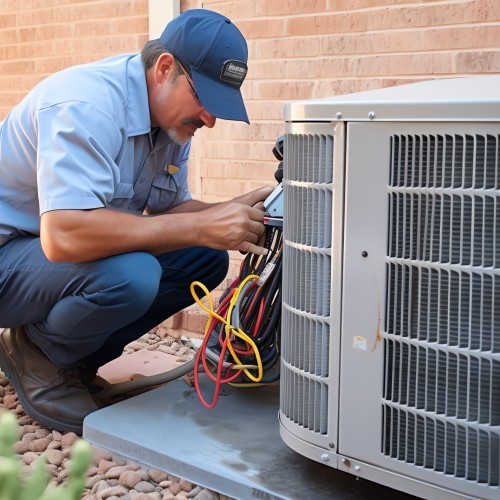 Benefits of Scheduling Mason AC Tune-Ups
Regular AC maintenance offers several advantages, with enhanced energy efficiency topping the list. When your system runs optimally, it requires less effort to cool your home, resulting in reduced energy consumption and cost savings. Furthermore, routine service guarantees the continued safe operation of your system, minimizing the risk of fire or damage due to malfunctioning components. It also decreases the chances of unexpected breakdowns, especially during peak cooling season when HVAC technicians are typically inundated with repair requests.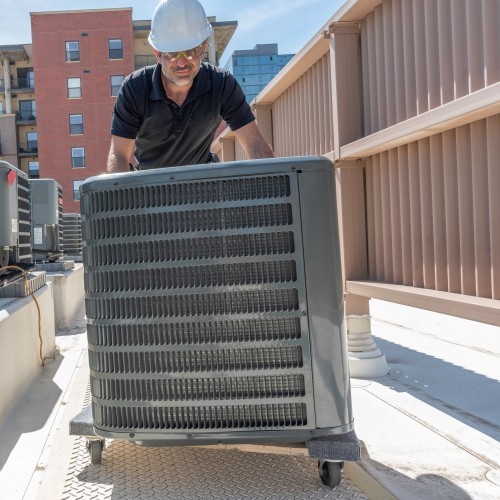 Air Conditioning Replacement in Mason, OH
While your air conditioning unit may have kept your Mason, OH home comfortable for multiple summers, even top-quality HVAC units have a limited lifespan. AC units generally start showing signs of wear after 10-15 years, with some systems experiencing failure sooner, particularly if not adequately maintained. Your aging unit might be consuming excess energy or struggling to meet your home's cooling demands, indicating it's time for a replacement.
Dedicated to Your Comfort
We are committed to helping Mason, OH homeowners enjoy enhanced home comfort. As a Trane Factory Authorized Dealer and Armstrong Authorized Dealer, we offer an impressive array of high-end products designed to elevate your indoor climate. Our team of Comfort Advisors is ready to assist you in selecting the ideal model based on factors like size and personal preferences. Our NATE-certified HVAC technicians handle installations and efficiently remove your old units, ensuring a seamless transition. Our reputation as a leader in AC installations is built on our genuine care for customers and our unwavering commitment to standing behind our products. With our 100% satisfaction guarantee, you can rest assured that you're receiving the best value for a quality product.
---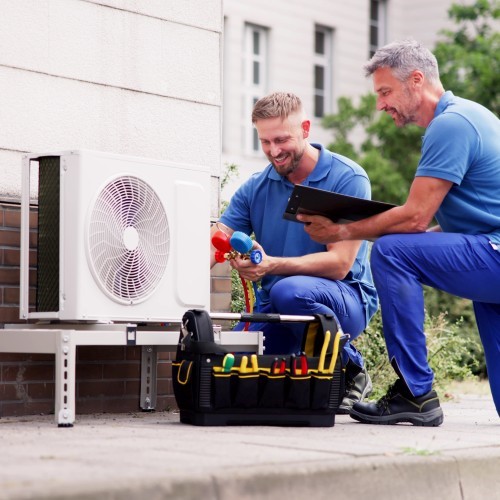 Heat Pump Repair in Mason, OH
Heat pumps provide reliable heating and cooling solutions for Mason, OH homes. However, like any mechanical system, they can encounter occasional issues. When these problems arise, it's crucial to entrust the repair work to a reputable company.
Dependable Heat Pump Repairs
Our team at Extreme Heating & Air Conditioning is among the most trusted names in the industry, and we're here to swiftly restore your heat pump to peak performance. Contact us today for heat pump repair!
Common Heat Pump Issues We Address
Insufficient Heat/Heat Pump Not Heating: This problem can stem from various factors, such as low refrigerant levels, dirty coils, or a faulty thermostat.
Overheating: Typically caused by dirty coils or a blocked air filter.
Excessive Noise: If your heat pump is generating more noise than usual, it's essential to have it professionally inspected to rule out motor or component issues.
Frozen Coils: Low refrigerant levels, dirty coils, or airflow obstructions can result in frozen coils, requiring prompt professional attention.
Thermostat Problems: If your heat pump fails to respond to thermostat settings, such as not cooling when needed, it could indicate a faulty thermostat or wiring issues between the thermostat and the heat pump.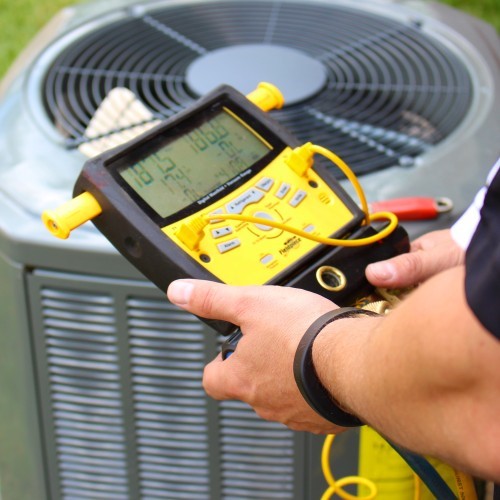 Our Comprehensive HVAC Repair Services
Our experienced technicians are skilled in repairing both residential and commercial heating and cooling systems. Our specialties encompass all types of HVAC repair work, including replacement parts, thermostat calibration, energy efficiency enhancements, heating system repairs, air conditioning repairs, and more. Regardless of the HVAC service required to restore your system, we guarantee that the job will be done correctly, and you can rely on our expertise.
24/7 Emergency HVAC Repair Service in Mason
We understand that HVAC problems can surface at any time, day or night. That's why we offer 24/7 emergency HVAC service, ensuring that our professional technicians are available to promptly restore your system to optimal operation regardless of the hour.
---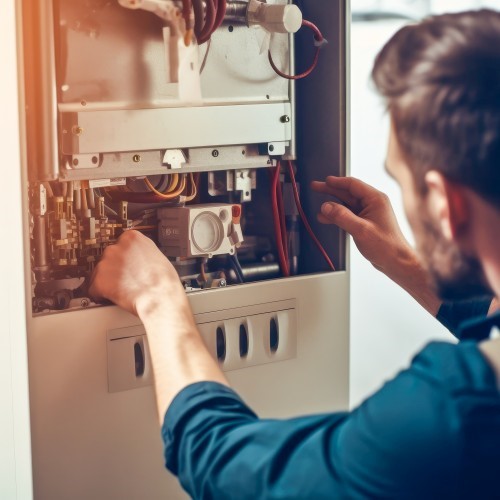 Mason, OH Furnace Repairs and Maintenance
When the chill sets in, and your furnace starts acting up in Mason, OH, homeowners often find themselves pondering what comes next. Some lose sleep over the prospect of a cold home, endangering their loved ones, while others worry about potential carbon monoxide leaks. Dealing with furnace issues is never something to take lightly or ignore. That's why you can always rely on us for top-notch furnace services.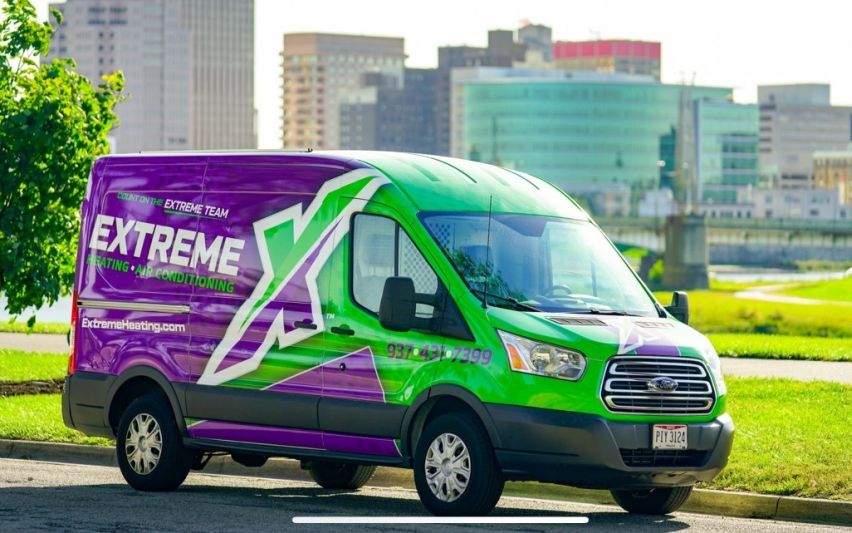 Prompt Response, Reliable Service
We understand that you can't afford to wait when your furnace is in trouble. That's why we offer round-the-clock service, ensuring a knowledgeable professional is always available to take your call. We'll take the time to discuss the issue with you before swiftly dispatching a certified technician to address your furnace, heat pump, or boiler.
After conducting diagnostics, we'll discuss the results with you, never pressuring you into unnecessary repairs or replacements. In fact, if you choose to proceed with repairs, we often have the parts on hand and can even complete the work on the same day. We service all furnace brands and models, including those not found in our inventory. Plus, we offer convenient financing options to suit your situation.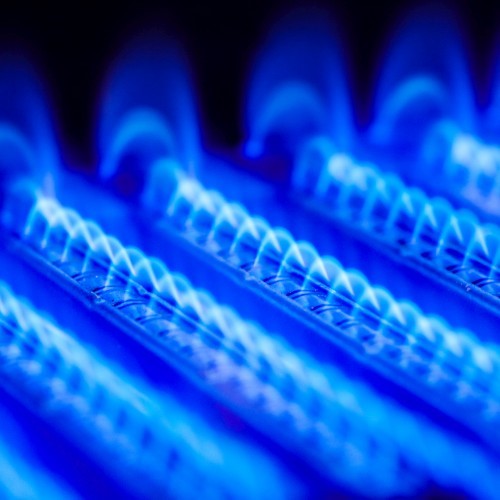 Furnace Maintenance for a Worry-Free Winter
For four decades, we've been delivering professional furnace maintenance services in Mason, Ohio, taking pride in our workmanship and commitment to customer service. Our NATE-certified technicians possess the experience and knowledge required to keep your furnace running efficiently and safely.
Our range of furnace maintenance services includes annual tune-ups, thorough inspections, and more. Regardless of your furnace's brand or model, our team can provide the necessary maintenance to ensure reliable and efficient operation throughout the year. In addition, we offer 24/7 emergency repair services, so you're covered if your furnace encounters unexpected issues during the winter.
Don't wait until you're shivering in the cold to call us. Regular maintenance prolongs your furnace's life and keeps your home cozy during winter. Contact us today to schedule a furnace tune-up or inspection.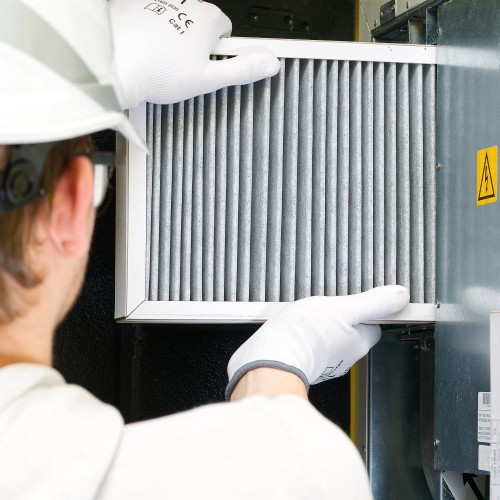 Furnace Replacement: Upgrade for Efficiency
Sometimes, older furnaces reach a point where replacing them is a more practical choice. When repair costs mount or come close to the expense of a new system, opting for furnace replacement can be a smart move. Modern furnaces, heat pumps, and boilers offer increased efficiency, saving you money and reducing your environmental footprint while providing a steady supply of warm indoor air.
We're proud to be a Trane Factory Authorized Dealer, giving us access to top-of-the-line furnaces. Trane is known for its commitment to quality engineering, and our team receives factory-direct training to ensure proper system installation. Our Comfort Advisors are ready to help you choose the right heating replacement, considering factors like heat load and your personal preferences.
If you're contemplating a new furnace for your home, let us know, and we'll discuss our available models and convenient financing options. Investing in your home's comfort is always a wise decision, and we're here to assist you in finding the ideal system to meet your needs.
---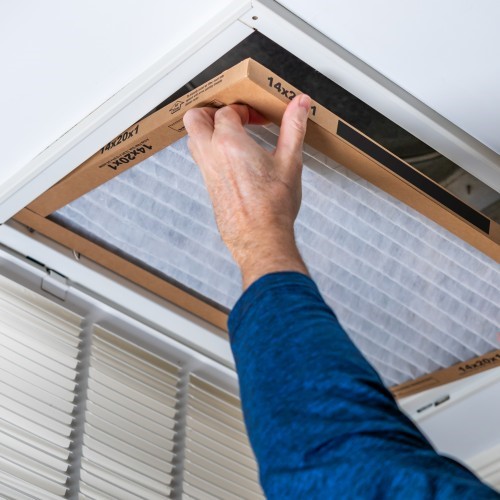 Duct Cleaning: Improve Indoor Air Quality
Clean air ducts are essential for a healthy HVAC system and the well-being of occupants in your Mason, OH home or business. Our professional duct cleaning services at [Your Company Name] eliminate dust, debris, and contaminants from your HVAC ductwork, enhancing indoor air quality and improving system efficiency. We leave no inch of your ductwork untouched.
We recommend scheduling air duct cleaning every three to five years to maintain optimal indoor air quality. You can trust us to provide reliable and comprehensive duct cleaning services in Mason, OH, and the surrounding areas.
---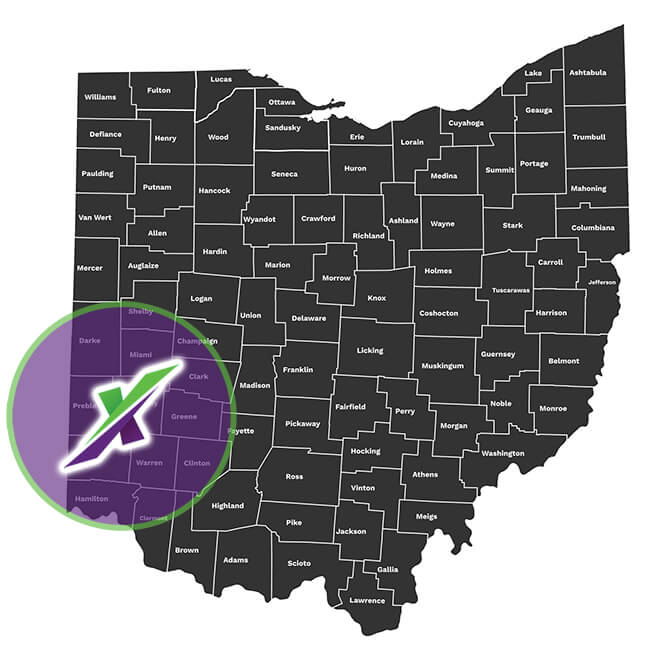 Service Area
We proudly serve Mason, Cincinnati, Dayton, and surrounding areas.
No matter where you're located, our Extreme Team is just a call away.
We stand behind our work. Learn about the guarantees and warranties we offer to ensure your satisfaction.
Discover our company's history, mission, and commitment to delivering exceptional HVAC services to Mason and the surrounding areas.