HVAC Maintenance & Inspection Preble County OH
Have you noticed that your HVAC system just isn't getting your house in Preble County OH cool or hot enough? It might be time for an inspection of your air conditioning.
Regular HVAC maintenance is essential for maintaining air quality as well as efficient heating and cooling. An inefficient heating and cooling system can quickly cause higher energy bills and lead to expensive repairs.
---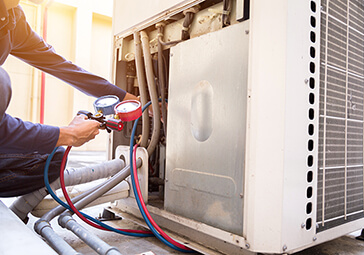 Extreme Heating Here to Serve
Extreme Heating serves all your HVAC maintenance and inspection needs in Preble County OH. From West Manchester to Gratis or Fairhaven, our HVAC technicians are here to help.
Our certified technicians have the knowledge and expertise you need to perform preventative maintenance on your HVAC systems. Whether your HVAC unit is new or old, our technicians pride themselves on working efficiently to get your air conditioner in the best shape.
---
Our Service Process
Many homeowners don't realize that minor problems can even be caused by forgetting to change the air filter, grass clippings building upon your ac unit, or water damage on the outside unit.
Dirty coils can become a fire hazard or create future problems for your home heating. Regular preventative maintenance of your HVAC system will prevent costly repairs.
Our HVAC technician begins preventative maintenance by doing a thorough inspection of your HVAC system, and its components, such as
By checking all the components, they identify problems that might lead to significant repairs or suggest changes to ensure proper functioning. Even something as small as a faulty heat exchanger can cause problems.
After replacing any air filters and faulty components, our technicians will also check your carbon monoxide detector to ensure air quality and your programmable thermostat to ensure efficiency.
Call Extreme Today to Begin!
Getting your annual maintenance for your HVAC system started today is the best way to ensure long-term functionality for your Preble County Ohio home or business.
Save money by avoiding repair costs with our HVAC maintenance options from our team. Call today!